OUR FOUNDING
What makes a good company is people…
EXPERIENCE MEETS INNOVATION. As a company founded by many of the GREAT leaders in the horse trailer industry, SMC Trailers is not your typical "new company." Our team has over 200 years of combined experience, and this experience shows up in each and every trailer manufactured by us!
Relying on this experience, our goal was to design a horse trailer that was as tough as the high-end models, but at a production setting price. And boy did we exceed that goal! Our engineers plan ahead for every beam, brace, and screw BEFORE we build anything. While many other manufactures build a horse trailer at one facility and then send the trailer to a second company to build the "conversion" or living quarters area (which is inefficient, timely, and more expensive), SMC builds every trailer shell and living quarters at the same facility, right here in Bristol, Indiana! This process has created a very well thought-out, tough, quality horse trailer at an extremely affordable price.
We've truly found a way to use yesterday's experience to build tomorrow's horse trailer – contact your SMC dealer today!
MANAGEMENT TEAM
Our team of proven industry leaders has helped make SMC a successful company right out of the gate! Get to know a few of our management team members!
"AJ has been running the customer service operation of major horse trailer manufacturers for 11+ years. Her reputation for taking care of the dealer and the customer is unmatched. She provides proven assurance of the best service after the sale to all potential customers. "
AJ SCHULER
"Tim has successfully lead sales teams at previous horse trailer manufacturers for 17 years and makes it his craft to always deliver for the dealer and customer. He is known in the business for his ability to meet everyone's needs and provide flexibility to customers in building their dream trailer."
TIM SCHMUCKER
"Melissa has proudly been involved in the service and warranty department of a horse trailer manufacturer for 6+ years. Melissa has an outstanding talent for diagnosing and resolving any issues that arise, as well as communicating with repair facilities. Taking care of customers is Melissa's #1 priority."
MELISSA JENKINS
"Mike has been running production for successful horse trailer manufacturers over 8 years, and has always focused his team on constant improvement and quality. He is known for building the best trailers in the industry."
MIKE LEVITZ
"Jennifer has been in the manufacturing industry for 11 years and is one of the key people who work to keep manufacturing costs down, while ensuring all SMC's components are top quality."
JENNIFER LACEY
"Amos runs one of SMC's production plants and has been a master at training our team and getting production running at top efficiency, very quickly. Amos keeps the work environment fun and ensures SMC is a great place to work!"
AMOS WICKEY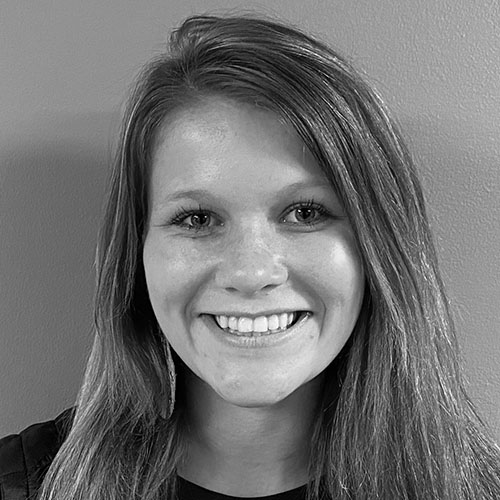 "Although she's one of the newest members at SMC Trailers, Grace has already made a huge impact. From dispatching trailers to assisting other departments with endless administrative tasks, Grace continues to be an invaluable member to SMC's team."
GRACE LEVITZ
"Gary brings invaluable experience to our team with over 22 years of sales experience (for both manufacturers AND dealers) and having been an avid trail rider prior to that. Gary's unique experience as a customer, dealer, and manufacturer has helped refine his knowledge of each step of the sales process, putting him in the best possible position to meet his customers' needs."
GARY MILLER
OUR TEAM
Pictured in front of SMC's first trailer off the line.